aReF Medical Technical Services Ltd. has been established at the end of 1996 in Istanbul Turkey. In the beginning of 1997, aReF has become the exclusive representative of Lindgren RF Enclosures, based in the USA. Lindgren RF Enclosures united with ETS to be named ETS-Lindgren and became the largest EMI/RFI product and service provider in the world.

Until today, aReF which is located offices in Istanbul and Ankara, has successfully accomplished sales and installation commitments for a numerous ETS-Lindgren Shielded Room projects in Turkey, Middle East and CIS Countries with its qualified and experienced technical staff. aReF has been choosen as a supplier for the world's first 3T MRI operating room project.

aReF provides services not only in the medical field, but also responsible for the sales, marketing and installation services of industrial and military rooms/products of ETS-Lindgren and EMI/RFI products like shielded rooms, anechoic chambers, magnetic field shielding, absorbers, antennas & probes.

Aside from ETS-Lindgren products, aReF gives services of sales, installation and maintenance of all equipment and MRI compatible products that are used with MRI systems.




aReF Medical Technical Services Ltd., has been the exclusive distributor of NONIN Medical Inc, since the beginning of December 2006.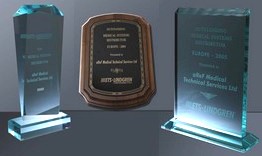 ETS-LINDGREN
EUROPE 2003-2004-2005
TOP MEDICAL SYSTEMS DISTRIBUTOR


As a result of successful works, aReF Medical Technical Services Ltd who gives first priority to customer satisfaction, has been selected the world-wide top medical distributor of ETS-Lindgren in year 2003, 2004 and 2005.